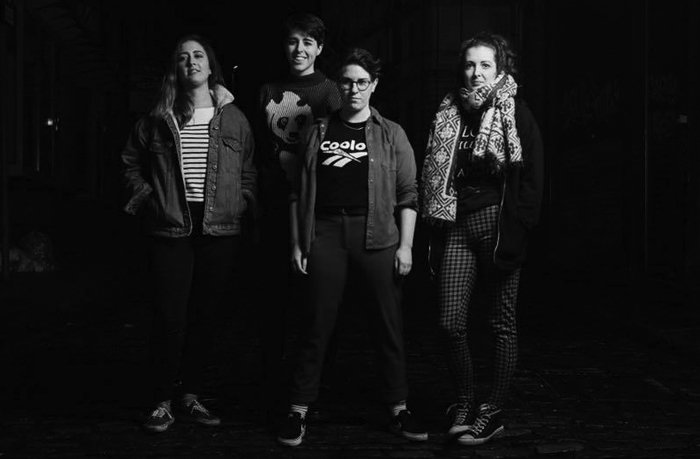 Pillow Queens
---
Pillow Queens formed in Winter 2016 with the immediate release of their demo EP Calm Girls, which sparked a successful string of UK & Irish dates & festival appearances. Their second EP State of the State made its way onto BBC 6 Music's playlists, with Steve Lamacq calling them "deceptively infectious, with sharp hooks and sharp nails". The lead single Favourite picked up lots of great support on the UK's national airwaves, including plays on BBC RADIO 1, BBC Introducing, RADIO X & Amazing Radio.

Pillow Queens are working on their debut album due for release in 2020. Their new single Handsome Wife will be released June 12th.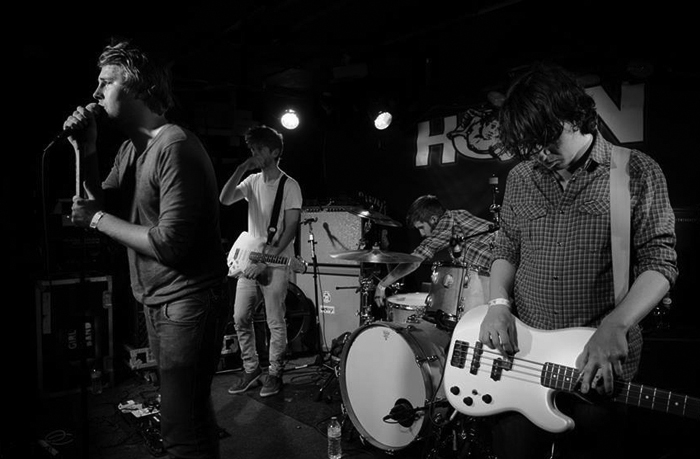 Girl Band
---
Girl Band are a four piece noise rock band from Dublin, Ireland. They are made up of Dara Kiely, Alan Duggan, Daniel Fox and Adam Faulkner. Girl Band formed in late 2011 with influences ranging from bands such as Bad Brains, James Chance and the Contortions, Neu and The Chemical Brothers. With their first string of demo releases, Girl Band attracted the attention of Irish music Journalists such as Jim Carroll of The Ticket, The Irish Times and many Irish DJ's such as Dan Hegarty, 2FM.

They released their debut single "In My Head" with Any Other City Records (Villagers, James Vincent McMorrow).Their live show is known for being loud, intense and energetic. "France 98", a 6 track release with Any Other City Record, was released in February 2013. Their new single "Lawman" is being released with Any Other City Records on a limited run of 300 7″ records, each screen printed and hand stitched.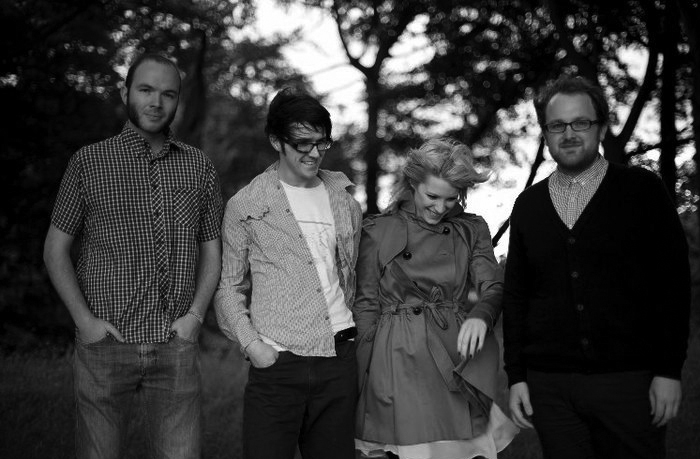 Hello Moon
---
Hello Moon are Alan, Eamon, Amanda and Alan. They make chiming, jangly, fuzz pop songs. Their debut album 'Only Count The Sunny Hours' is available on Any Other City Records. Their new 5 track "Elephant Pining" EP will be released through Any Other City Records as a limited edition t-shirt and digital download package in May 2013.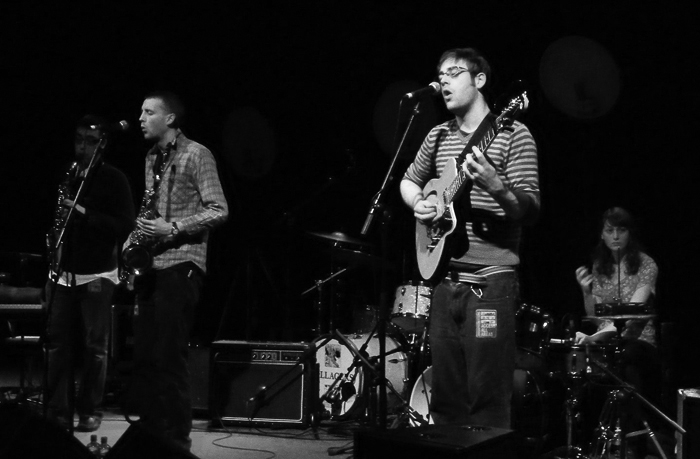 Hired Hands
---
Hired Hands are an excellent Dublin band that write breezy, jazzy, folky, syncopated, gorgeous, and, at times, touching indie-pop tunes. Sounding a little like a cross between Van Morrison, LAKE, and the poppier side of Dirty Projectors, they are an organic breath of fresh air in an over-produced, over-processed, over-hyped indie landscape. "The Quay Wall" is the band at their best, with layers of guitar that gleefully bounce off of each other, drums that skip like a six year old girl, and horns that coat the whole song like butter over a cinnamon roll.

The vocals are stunning as well, at turns gentle, coy, and insistent. The rest of their debut record, "My Heart Hung," doesn't quite reach the heights of "The Quay Wall" but this album is still top-five-albums-of-the-year material for me. If you love thoughtful indie-pop, or still value songs and arrangements over studio trickery.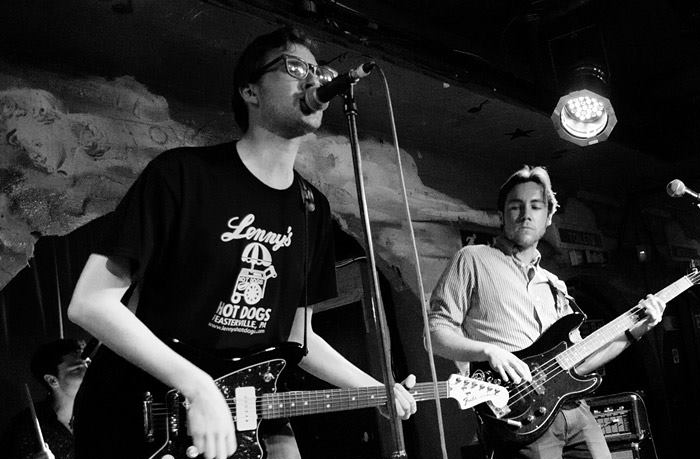 Jet Setter
---
Dublin quartet Jet Setter trades in tightly wound, spring-loaded guitar rock that goes heavy on the melody and the melancholy without losing its brisk forward momentum. Channeling influences like The Replacements, The Clean and The Stooges, Dublin quartet 'Jet Setter' are fast making a name for their fuzzy, straight-to-the-point, Indie-Rock.Formed during a late-night party in the Dublin's R.A.G.E record shop over fresh icy drinks and Joe Tex – "Ain't Gonna Bump No More" the result is original, refreshing and powerful.

With Paddy Ormond on lead guitar, Neil Dexter on drums, Jeffrey Courtney on bass and Ross Hamer providing snapshot vocals, Jet Setter will release the limited edition vinyl double single on the 13th of June via Any Other City (Villagers/Girl Band).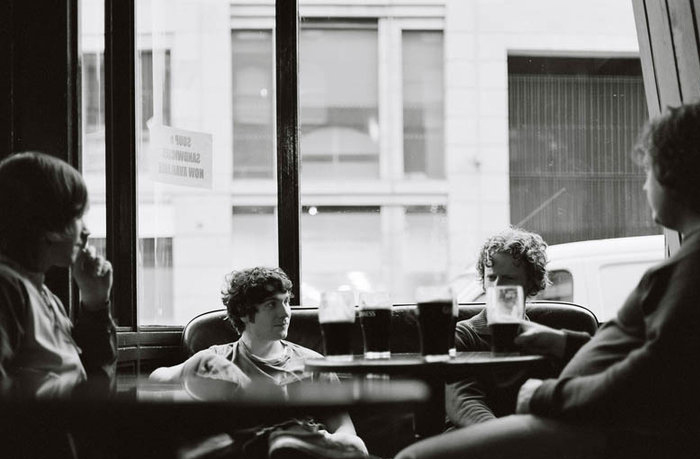 New | Amusement
---
New Amusement release their debut album on the 8th of October 2010 on Any Other City Records. My Captain was recorded at K9 studio in Dublin and features the preceding singles Gone to Sea and Jamboree.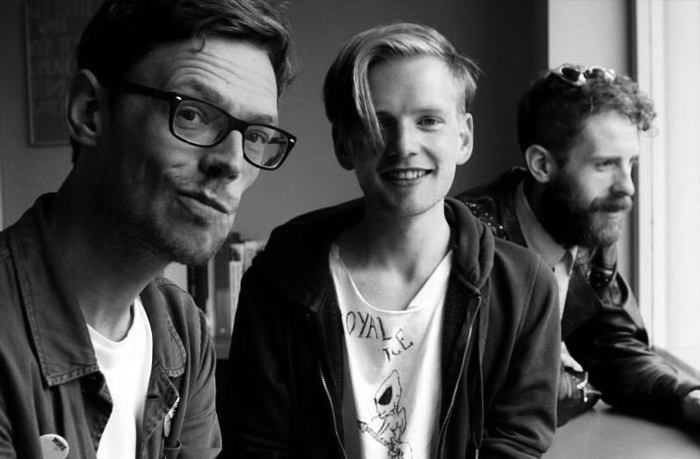 Squarehead
---
Squarehead were formed in January 2010 when Roy Duffy began recording solo acoustic songs. Roy and Ian had previously been in a band (called Vimanas) with Lar Kaye of Adebisi Shank. The band released their first single, Fake Blood, on 7″ Vinyl through Any Other City Records, a label run by Villagers drummer, James Byrne. In a public vote on Nialler9 Music Blog, "Fake Blood" was voted Number One in "Irish Songs of 2010" The band's second single, "Midnight Enchilada" was released by the Richter Collective Label (Adebisi Shank, The Redneck Manifesto, ASIWYFA) on 21 March 2011. The single has received plays on Don Letts & Lauren Laverne show on 6Music, the Dermot O'Leary show on BBC Radio 2 and the X-Posure show on XFM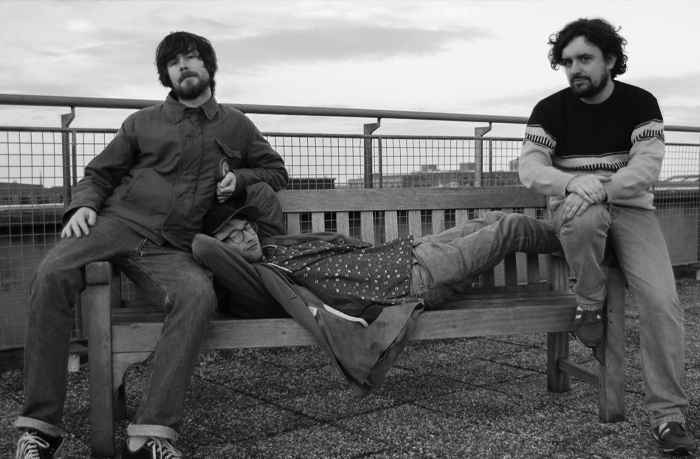 Women's Christmas
---
Women's Christmas formed in June 2013 and have since tried to consistently rewrite The Thermals' best song and inject it with the fuzzed out wonky joy of Ronald Jones-era Flaming Lips (1993 – 1996) and the boozy punk rock abandon of The Replacements.
Contact us
Drop us a line
---